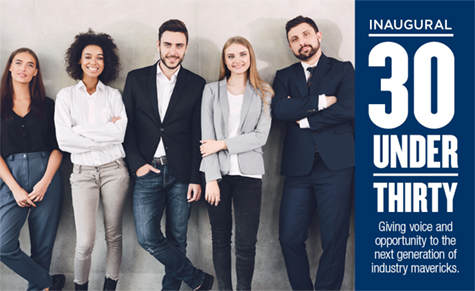 2021 Honorees
NACVA and the CTI are founded on excellence, superior quality, and the spirit of pioneering. We have a rich history of partnering with visionary leaders across all spectrums of the accounting and financial consulting professions regardless of affiliation with NACVA and the CTI. Simply put, we want the best of the best among our group of subject matter experts and leaders.

We are thrilled to recognize this list of professionals for their accomplishments to the profession and their communities and for their contributions yet to come.


Shannon Abraham, CVA

Shannon Abraham, CVA

Henry Schein Dental Practice Transitions

Columbus, OH

Shannon Abraham is a valuation supervisor with Henry Schein Dental Practice Transitions (DPT). Over her years in the valuation field, she has completed hundreds of dental practice valuations to help practice owners with the sale of their practices, to explore partnership options, and for financial planning purposes. These valuations allow the practices to maximize their transaction value and support a smooth transition for all involved. In addition, Ms. Abraham has facilitated valuation services and financial opinions for practices with revenues of all ranges.

After graduating from Duquesne University, Ms. Abraham began her career in the valuation department of an accounting firm in Pittsburgh, PA. She facilitated valuing privately held businesses and business interests, and assisted the firm in performing financial analyses for litigation support. To expand her valuation knowledge, Ms. Abraham pursued her Certified Valuation Analyst (CVA) certification through The National Association of Certified Valuators and Analysts (NACVA). After obtaining her CVA certification, Ms. Abraham was recruited to Columbus, OH, to work in the valuation department of an investment bank. While there, she facilitated valuation services and financial opinions relating to corporate finance transactions, corporate tax planning and compliance, employee stock ownership plans, and financial reporting. In 2017, Ms. Abraham accepted a new challenge as president and co-owner of a fulfillment company, Inquiry Systems, Inc. She gained unique insights into many aspects of owning and operating a small business that serviced local clients up to Fortune 500 companies. Ms. Abraham was responsible for all aspects of business development and strategic planning, as well as the financial performance of the company. In addition, she cultivated new business relationships that were essential in growing both the top and bottom lines of the business. In her first two years as president, she grew the company's revenue almost 250%. Her final role with this small business was crafting a successful exit which provided first-hand experience with transitions.

Ms. Abraham leverages her deep valuation experience and business expertise gained through running and transitioning a small business to serve her clients, and to facilitate and complete valuations.

Gabriel Andrada, CVA, CSAF, CHBC

Gabriel Andrada, CVA, CSAF, CHBC

Healthcare Management Consultant

Carson, CA

Gabriel Andrada is a manager at Root Valuation with nearly a decade of experience in valuation and healthcare consulting. Mr. Andrada's areas of expertise include business valuations of healthcare entities, compensation valuations of physician contractual arrangements, advisory services in support of mergers and acquisitions of healthcare entities, physician practice assessments, and other physician-hospital collaborative arrangements. Mr. Andrada became a Certified Valuation Analyst (CVA) when he was only 22 years old, and also has credentials as a Certified Specialist: Accounting and Finance (CSAF) and as a Certified Healthcare Business Consultant (CHBC).

Mr. Andrada earned his Master of Health Administration from the University of Southern California's executive program under the Sol Price School of Public Policy. He also earned his undergraduate Health Administration degree with a minor in finance and honors as summa cum laude from California State University, Long Beach.

Other areas of professional focus include hospital/health system alignment with physicians, strategy, outpatient facilities, and multi-specialty medical groups.

Brittany D. Arnold, CPA, CVA, CFE

Brittany D. Arnold, CPA, CVA, CFE

Aronson LLC

Rockville, MD

Ms. Arnold is a Certified Public Accountant (CPA) with approximately eight years of assurance and financial advisory services experience serving clients in the government contracting, construction, and real estate industries. She assists clients with valuation projects, financial disputes, accounting investigations, and financial/accounting due diligence.

Ms. Arnold is a graduate of Salisbury University, where she received Bachelor degrees in Accounting and Finance. She is also a graduate of Stevenson University, where she received a Master in Forensic Studies, with an Accounting concentration. In addition to being a CPA, she holds the Certified Valuation Analyst (CVA) and Certified Fraud Examiner (CFE) designations.

Michael Calabrese, CVA

Michael Calabrese, CVA

DiGabriele, McNulty, Campanella & Co., LLC

Bayonne, New Jersey

Michael Calabrese is a Forensic and Tax Accountant at DiGabriele, McNulty, Campanella & Co., LLC. Mr. Calabrese has graduated from Montclair State University with a Master in Accounting and is a Certified Valuation Analyst (CVA). Mr. Calabrese is quickly becoming a great asset. He is a hard worker that will go the extra mile to understand concepts and ensures that each engagement is done with a high standard. He collaborates very well with others and is great with managing tight deadlines. Mr. Calabrese also does work to assist with the company's tax practice. As Mr. Calabrese continues to gain more experience in the accounting field, he is sure to have a bright future ahead. Mr. Calabrese is producing outstanding work in forensic accounting cases and is becoming an invaluable employee to the firm.

Tyler Codd, CPA, CVA

Tyler Codd, CPA, CVA

Sturgill & Associates, LLP

Baltimore, Maryland

Tyler Codd started his accounting and finance career at Ernst and Young, one of the largest professional service firms in the world, before transitioning to a focus in tax and valuation concepts at the regional firm Sturgill & Associates, LLP. Mr. Codd works with business and individual clients of all sizes across numerous industries. He is a Certified Public Accountant (CPA) and Certified Valuation Analyst (CVA) by trade, with a strong interest in entrepreneurship.

Nicholas G. Contey, CPA, CVA, MSA

Nicholas G. Contey, CPA, CVA, MSA

DiGabriele, McNulty, Campanella & Co., LLC

Fairfield, NJ

Nicholas Contey is a forensic and tax manager at DiGabriele, McNulty, Campanella & Co., LLC. Mr. Contey has over six years of experience in forensic accounting and litigation support, with a concentration in economic damages and business valuation. Mr. Contey quickly become one of thier greatest assets. He works hard and diligently to get his job done. He will do whatever research is needed to make sure he understands all concepts on why things are being done the way they are and to make sure each engagement is completed with the highest standard. He takes the necessary actions to resolve issues and works well under tight deadlines. Not only has Mr. Contey been able to be an extraordinary asset to thier forensic services, but he also helps manage their tax department. His ability to balance both tax and forensic accounting is the epitome of hard work. Mr. Contey provides some of the best insight and research in forensic accounting cases in thier office and continues to provide value to the firm.

Ashley DeCress, CPA, ABV, CVA

Ashley DeCress, CPA, ABV, CVA

Marcum LLP

Cleveland, OH

Ashley DeCress is a senior manager in the Valuation, Forensic and Litigation Services group at Marcum, LLP. Ms. DeCress began her professional career as a Certified Public Accountant (CPA) and pivoted into a practice concentrated in the areas of business valuation, litigation support, financial reporting, strategic planning, and business advisory. Throughout her career, Ms. DeCress has expanded her professional knowledge across a variety of industries and, in addition to her CPA license, she has obtained her Certified Valuation Analyst (CVA) and Accredited in Business Valuation (ABV) credentials. Ms. DeCress consistently demonstrates her industry expertise through speaking engagements and the authoring of articles on valuation and litigation-related topics. She is not only a mentor to staff, but has been deeply involved in large-scale process improvement projects for her firm. She has also shown her leadership skills through serving on various community-related boards.

Mary Fernandez, CPA, CVA

Mary Fernandez, CPA, CVA

Bodine Perry

Dade City, Florida

Mary Fernandez is an audit manager with Bodine Perry Tampa and an active member of the AICPA and FICPA. She has nearly a decade of accounting experience including audit management. She graduated from Saint Leo University with a Master in Accounting. She began her career with Baggett Reutimann & Associates, which served the Tampa Bay area for nearly 30 years. In 2019, the company merged with Bodine Perry and Ms. Fernandez took on a larger role as an audit manager. One of her many tasks include overseeing the firm's inhouse training by being on the Accounting and Attestation Committee. In 2021, she became a CVA. This step gave her the opportunity to expand her work in the accounting field.

Ms. Fernandez is passionate about giving back to the accounting community. She works with helping new interns join the field by being a part of the Bodine Perry internship committee and through speaking engagements at her Alma Mater. She hopes to inspire many more potential accountants through her work.

Garrett Freismuth, CVA

Garrett Freismuth, CVA

UHY Advisors

Sterling Heights, MI

Garrett Freismuth is a senior analyst at UHY Advisors MI, Inc. He practices in the Forensic, Litigation, and Valuation Services group of the firm serving the middle market.

Professional Experience:

Performs valuations of closely-held enterprises for a variety of applications, including estate and gift tax planning, financial reporting, and litigation support
Assists in buy- and sell-side transaction advisory services
Performs in-depth market research, financial statement analysis, and applies multiple valuation methodologies
Drafts comprehensive reports for estate and gift filings
Involved in litigation matters as it relates to quantification of economic damages for shareholder disputes and business interruptions cases

Background:

BS in Finance, Wayne State University
CVA and member of theNational Association of Certified Valuators and Analysts (NACVA)
Proficient in Capital IQ, Business Valuation Resources DealStatsDatabase, ERI Economic Research Institute, First Research Industry Profile Database, Risk Management Association's E-Statement Studies Database

Chase Gibbon, CPA, CFF, CVA, CFE

Chase Gibbon, CPA, CFF, CVA, CFE

Gibbon Financial Consulting, LLC

Marietta, GA

Chase Gibbon is a Certified Public Accountant (CPA), Certified Fraud Examiner (CFE), Certified Valuation Analyst (CVA), and is Certified in Financial Forensics (CFF). Previously, he worked as a senior forensic accountant in EY's Forensic and Integrity Services sector where he assisted companies and their legal counsel to investigate facts, resolve disputes, and manage regulatory challenges. In his current role, he assists clients and attorneys in determining budgets, preparing marital balance sheets, tracing of assets, discovery, and fact finding, as well as assisting in the preparation of business valuations. Mr. Gibbon graduated from Lee University with a Bachelor of Accountancy and received his Master of Forensic Accountancy from Georgia Southern University, where he received multiple scholastic awards and was the president and founding member of Georgia Southern's Student Center for the Public Trust chapter.

Evan Haigh, CVA

Evan Haigh, CVA

Blue River Financial Group, Inc.

Bloomfield Hills, MI

Evan Haigh is a senior associate at Blue River, where he is responsible for financial analysis, financial modeling, industry research, and performing outreach. He also assists on both buy-side and sell-side deals.

Mr. Haigh graduated from the Walsh College of Accountancy and Business in 2019 with a Bachelor in Business Finance. He has completed several internships with different wealth management firms. During his tenure at Walsh, Mr. Haigh was on the president honors list every semester. He was also a member of the business honors society Delta Mu Delta. Mr. Haigh represented Walsh College in the ACG Cup in the winter of 2019.

Outside of work, Mr. Haigh enjoys beach volleyball, chess, and golfing (trying to golf).

Mirissa Harrison, CPA, CVA

Mirissa Harrison, CPA, CVA

Dufour Tax Group LLC

Portland, ME

Mirissa Harrison began her career as an intern at a reputable Portland firm while finishing her Bachelor degree at University of Southern Maine. There she learned the fundamentals of accounting, preparing income tax returns, and assisting with correspondence to Federal and State jurisdictions. Her experience has grown to providing thorough Federal and State tax compliance and income tax planning for individuals with a wide variety of backgrounds and businesses across many industries. In her previous role she also provided business valuation and litigation support services.

Since beginning her career in January 2013, Ms. Harrison has earned her Certified Valuation Analyst (CVA) and Certified Public Accountant (CPA) designations. She is a member of the National Association of Certified Valuators and Analysts (NACVA), the American Institute of Certified Public Accountants (AICPA), and The Maine Society of Certified Public Accountant (MECPA).

Eric Haverkamp, CVA, CDFA

Eric Haverkamp, CVA, CDFA

Hancock Firm, LLC

Houston, TX

Eric Haverkamp is a partner at Hancock Firm, LLC. He served as a senior valuation analyst for six years at Hancock Firm prior to becoming partner in January 2021.

Mr. Haverkamp is a Certified Valuation Analyst (CVA) and a Certified Divorce Financial Analyst (CDFA). He is a member of the National Association of Certified Valuators and Analysts (NACVA), Institute for Divorce Financial Analysts (IDFA), Collaborative Divorce Texas, and Collaborative Divorce Houston. Mr. Haverkamp provides complex analyses and is responsible for the execution of a variety of valuation, litigation, and other financial advisory engagements such as business valuations, goodwill valuations, purchase price allocations, economic damage opinions, inventory and appraisements, and tracings. He has provided expert witness testimony in Harris County courts and regularly assists in financial disputes in mediation. He also mentors young professionals pursuing the CVA designation.

In 2013, Mr. Haverkamp earned summa cum laude honors from Texas State University while pursuing his BBA in Business Management with a concentration in Entrepreneurial Studies. He earned his MBA with a focus in Corporate Finance from Rice University.

He was appointed to NACVA's Houston State Chapter Leadership Team in August 2020 as Vice President. Mr. Haverkamp has played a pivotal role in the chapter's first year, which was newly formed in May 2020.

Outside of Hancock Firm, Mr. Haverkamp serves as team captain of the Commercial Exhibits Committee at the Houston Livestock Show and Rodeo. He is also involved in various other local events and causes, including his support of Houston Young Lawyers Association.

Jaxon Hill

Jaxon Hill

RSI & Associates, Inc.

Corpus Christi, Texas

Jaxon Hill has built up a very impressive working history ranging from ESOP, estate planning, and buy/sell valuations in such a short amount of time since graduating from Texas A&M in 2019. He very well could be one of the rising stars of the younger generation of valuation experts.

Education:

BBA in Accounting, May 2019; Texas A&M University-Corpus Christi, Corpus Christi, TX

Professional Experience:

Analyst/Project Manager; RSI & Associates, Inc.; October 2018–Present
Financial Intern; Corpus Christi Regional Transportation Authority; January 2018–June 2018

Memberships/Affiliations:

Member of the National Association of Certified Valuators and Analysts (active member since 2019 - #1019909)
Member of the National Association of Government Guaranteed Lenders
Member of the Houston Association of Government Guaranteed Lenders
Member of the North Texas Association of Government Guaranteed Lenders
Member of the Central Texas Association of Government Guaranteed Lenders
Member of the Texas A&M University; Corpus Christi President's Ambassadors; May 2016–May 2019
Member of the Texas A&M University; Corpus Christi Student Accounting Society; August 2018–May 2019

Dalton Hopper CFE, CVA

Dalton Hopper CFE, CVA

BMSS, LLC

Gadsden, AL

Dalton Hopper is a supervisor at BMSS, LLC, working in the Gadsden, Alabama office. He is the firm's practice leader for the Valuation and Forensic Practice as well as the Business Turnaround and Restructuring Practice. Mr. Hopper works with business owners, attorneys, and advisors in valuation, litigation, and transaction matters.

Graduating from the University of Alabama, Mr. Hopper holds both the Certified Fraud Examiner (CFE) and Certified Valuation Analyst (CVA) credentials.

Prior to joining BMSS, he was employed by EY within the Forensic and Integrity Services Practice. In his spare time, he enjoys spending time with his family and can be found outside at the lake or hiking.

Harold Lee

Harold Lee

Schwartz Associates

Houston, TX

Harold Lee spent the early part of his career in intelligence in the South Korean army, where he learned the basics of data collection and analysis. After attending school in Florida, he joined Schwarz Associates where he performs data analysis for litigation, valuation, and bankruptcy matters, applying not only his practical skills but advanced theories such as Benford's Law to uncover the hidden. Mr. Lee has written articles on forensic topics, is taking a series of business development classes, as well as presentation skills as he knows these skills will be valuable as he grows in his career. Mr. Lee is "up for anything" and never shirks from a new assignment, even if its out of his comfort zone. Few forensic accountants take the time to develop such skills, and it is even more remarkable for a newly minted American to demonstrate such passion to excel.

Matthew Lore, CVA

Matthew Lore, CVA

Reliant Business Valuation

Cranbury, NJ

Matthew Lore is a Business Appraiser at Reliant Business Valuation, a nationwide valuation firm that specializes in third party certified business valuations and equipment appraisals for Small Business Administration (SBA) lenders. Mr. Lore started his career with Reliant Business Valuation in 2014, after graduating from The College of New Jersey with a Bachelor of Science in Economics. Throughout his career, he has performed over a thousand business valuations, primarily for financing purposes, across numerous industries, including professional services, retail, construction, and manufacturing, among others.

In addition to performing business valuations, Mr. Lore works with other team leads in the business valuation department to review the work of analysts, mentor and train junior analysts, and interview analyst candidates. Furthermore, Mr. Lore's experience and knowledge with SBA-compliant business valuations make him a unique resource to clients who have questions regarding general business valuation requirements, deal structure, or other issues related to valuations for SBA loans. Mr. Lore is a member of the Leadership Team at Reliant Business Valuation, where he assists in setting and achieving company goals and promoting company culture.

Adrian Machin, CVA

Adrian Machin, CVA

Carnahan Group

Tampa, Florida

Adrian Machin is a manager with Carnahan Group. In his role at Carnahan Group, Mr. Machin performs physician compensation fair market valuations, physician practice valuations, and hospital valuations. Mr. Machin had extensive involvement in the launching stages of FMV-MD and played a pivotal role in ensuring client and employee satisfaction during the ramp-up phase. Carnahan Group highly values his positive can-do attitude and esprit de corps. Mr. Machin's previous employment with a brokerage firm provided him with extensive quantitative analysis experience in finance and accounting. He graduated from the University of South Florida with a Bachelor in Finance. Mr. Machin is a Certified Valuation Analyst (CVA) and a member of the National Association of Certified Valuators and Analysts (NACVA).

Rachel D. Masten, CPA

Rachel D. Masten, CPA

PriceWaterhouseCoopers

Fort Worth, TX

Rachel D. Masten graduated magna cum laude from the Rawls College of Business Administration at Texas Tech University with both a Bachelor in Business Administration and Master in Accounting with a concentration in Tax in May of 2018. During her time at Texas Tech, Ms. Masten was an active member of the Accounting Leadership Council, Alpha Lambda Delta, Phi Eta Sigma, and Beta Gamma Sigma.

She began her professional career with PricewaterhouseCoopers in July of that same year transitioning from associate to senior associate in July of 2020. She is currently continuing her growth as a CPA with PricewaterhouseCoopers in Fort Worth, Texas, specializing in asset/wealth management and private equity. She credits her aunt, Lari Masten, for introducing her to the profession as well as inspiring her to pursue excellence in her career as a woman in business and is grateful to those she has worked with and those she continues to work with at PwC for consistently supporting her development as a young professional.

Throughout her life, Ms. Masten has had a passion for volunteer work, spending time with various animal rescues, Meals on Wheels, the North Texas Food Bank, and Junior Achievement. She believes strongly in being intentional about making a difference in the lives of those around her and feels that taking time to give back to the community provides the invaluable opportunity to take on a new point of view. In addition, she is a maverick in her own right, enjoying the opportunity to broaden her experiences outside of the office by target shooting, taking on home improvement projects, and gleaning from the knowledge and experiences of those around her.

Ms. Masten looks forward to the future with the goal of furthering herself as a professional and as an individual. By welcoming new experiences, opportunities, and perspectives, she hopes to broaden her understanding and outlook both inside and outside of her career. Having been fascinated by the valuation profession since college, Ms. Masten intends to move towards the valuation and forensic accounting industry by sitting for the CVA exam.

Christopher Milne

Christopher Milne

StoneTurn

Boston, MA

Christopher Milne has distinguished himself in helping navigate complex problems in valuations, forensic accounting, and dispute consulting for clients in a wide variety of sectors in just over five years as a managing director at global advisory firm, StoneTurn.

Although he was hired right out of college by StoneTurn, Mr. Milne is well beyond just dipping his toes in the waters of valuation advisory. He is enthusiastically focused on building an exceptional valuation practice in StoneTurn's Boston office. He enjoys the challenges posed by the varied disputes that arise in the valuation space—and it shows in his track record of playing a key role in helping clients successfully navigate over two dozen valuation/appraisal reports for dispute related matters. He has assisted clients in the quantification of economic damages; the preparation of business valuation analyses, expert reports, and pre-trial analyses; expert deposition and testimony preparation; and the analysis of financial statements and records.

He is proud to have played a pivotal role in helping to earn a significant firm client's loyalty by delivering exceptional service assessing the company's performance annually over a five-year period. As the primary staff level manager on the account since the beginning, Mr. Milne has relished the experience of developing a repeatable model that is able to efficiently provide value and insight to the client.

Mr. Milne has demonstrated considerable versatility in a short period, accruing experience in a wide range of complex matters, like breach of contract, post-acquisition disputes, regulatory issues, and business valuation analyses.

Alisha Muzik, CPA, ABV

Alisha Muzik, CPA, ABV

Vantage Point Advisors

Los Angeles, CA

Alisha Muzik, as a vice president at Vantage Point Advisors, Inc., advises clients on valuation related matters, including intangible assets and financial instruments (e.g., equity and debt) for the purposes of financial and tax reporting, succession planning, merger and acquisition planning, reorganizations, restructurings, and litigation. Her industry experience includes entertainment/media/communications, pharma/life sciences, construction, car dealerships, cannabis, and financial institutions. During her tenure in the valuation profession, Ms. Muzik has performed valuations of business entities for gift and estate tax planning purposes, purchase price allocations (ASC 805), goodwill impairment testing (ASC 350), succession planning, and share based compensation (IRC 409A and ASC 718).

Prior to joining Vantage Point Advisors, Ms. Muzik was a manager at Weaver in the Valuation Services group where she extensively valued various enterprises primarily for gift tax reporting purposes. Ms. Muzik is a member of the Association of Corporate Growth in Orange County, Provisors, and Women's Business Initiative with Fischer & Phillips. She earned her Bachelor in Financial Economics with a minor in Accounting from the University of Redlands in California where she graduated magna cum laude.

Carlos B. Ortiz, CPA, CVA

Carlos B. Ortiz, CPA, CVA

On Point Strategy LLC

Dorado, PR

Carlos Ortiz is currently a senior manager at On Point Strategy, a management consulting firm. He has five years of experience working in public accounting, more recently as a manager of the Business Advisory division of BDO, one of the international accounting firms. Mr. Ortiz specializes in business and asset valuations and transfer pricing analysis. He has also performed anti-diversion audits and forensic accounting, including litigation support and fraud prevention and investigation projects, to clients in multiple industries.

Mr. Ortiz has managed and assisted in numerous valuations of business enterprises, interests, and intangible assets for various valuation needs such as strategic planning, mergers and acquisitions (M&A) analysis, financing, transaction negotiation support, tax and regulatory compliance, and dispute resolution. In addition, Mr. Ortiz has completed various buy-side and sell-side financial due diligence and quality of earnings projects that help clients identify potential business risks and take advantage of potential gains in M&A transactions.

Mr. Ortiz has assisted in various litigation support assignments regarding accounting and financial matters such as loss of income analysis, commercial damages, contract disputes, and losses under Puerto Rico's Act 75 breach of contract. He also has experience assisting in the investigation and alleged fraud schemes in private entities related to asset misappropriations or employee fraud.

Prior to joining On Point Strategy and BDO, he spent two years in an investment holding company. During that time, Mr. Ortiz was in charge of the financial accounting of the company which included preparation of GAAP financial statements, reconciliations, payroll, investor statements, and consolidation of financial statements, among others.

Robert S. Powell, Jr., ASA, CVA

Robert S. Powell, Jr., ASA, CVA

Acclaro Valuation

Valley, Nebraska

Mr. Robert S. Powell, Jr. joined Acclaro in 2018 as an analyst and added internal controller responsibilities in 2020. He conducts company, industry, and economic research; develops valuation models and reports for employee stock ownership plan purposes, which constitutes the majority of Acclaro's client work; and manages the firm's accounting and administrative functions. He earned a Bachelor in Business Administration with an emphasis in Accounting and Finance from the University of Nebraska-Lincoln and a Master in Accountancy with an emphasis in Forensic Accounting from the Keller Graduate School of Management. Mr. Powell is an active member of The ESOP Association, the National Association of Certified Valuators and Analysts, and the American Society of Appraisers.

Cristian Rath, CPA

Cristian Rath, CPA

Abacus CPAs

Springfield, MO

Cristian Rath joined Abacus CPAs in October of 2015 and is currently a senior consultant in their tax department. Mr. Rath specializes in business tax and business organization. He is passionate about helping companies find ways to use resources effectively and grow in their industry.

Mr. Rath is a proud 2016 graduate from Missouri State University where received a Bachelor in Accounting. He earned his CPA in 2017. He and his wife have three sons: Theodor, Thalen, and Teddison. In his free time, Mr. Rath enjoys reading with his sons, collecting Disney pins, and watching the Dallas Cowboys and Nebraska Cornhusker football. He is also on the board of Champion Athletes of the Ozarks and a member of Rotaract Club of Springfield, MO.

Russell Robinson, CPA, CVA

Russell Robinson, CPA, CVA

FTI Consulting

Atlanta, Georgia

Russ Robinson is a senior consultant in the FTI Health Solutions segment with a focus on valuation services. Mr. Robinson provides valuation and financial advisory services to health care organizations, primarily related to pre- and post-transaction due diligence and regulatory compliance with the Medicare and Medicaid fraud and abuse laws (Anti-Kickback Statute) and Physician Self-Referral Regulation (Stark Law).

Prior to joining FTI Consulting, Mr. Robinson provided assurance services in the Atlanta area for Ernst and Young. He was engaged on multiple Fortune 500 clients and performed procedures related to two separate acquisitions. As a staff, Mr. Robinson took a leadership role in preparing his team for EY's new process walkthrough standard and assisted his client in streamlining its implementation controls regarding the ASC 606 Revenue Recognition standard.

Mr. Robinson holds a BBA in Accounting, a BBA in Finance, and a Master of Accountancy from the University of Georgia, where he graduated summa cum laude from the honors program. He is a Certified Public Accountant (CPA) in the state of Georgia and a member of the American Institute of Certified Public Accountants (AICPA). He is also a Certified Valuation Analyst (CVA) of the National Association of Certified Valuators and Analysts (NACVA).

Amy Shaw, CPA, CVA

Amy Shaw, CPA, CVA

Soukup, Bush & Associates, P.C.

Fort Collins, CO

Amy Shaw, a Wyoming native, graduated with a Bachelor in Accounting, and a double-major in Business Administration with a concentration in Operations Management from Western Washington University in Bellingham, in 2014. She also pole-vaulted collegiately for Western's track and field team.

In 2014, Ms. Shaw joined the local CPA firm, Soukup, Bush & Associates, P.C. in Fort Collins, Colorado, and has been a part of their team ever since. She obtained her CPA in 2016 and also became a Certified Valuation Analyst (CVA) in 2018. Ms. Shaw specializes in business and individual tax, business valuations, and firm training.

In her spare time, Ms. Shaw enjoys running, photography, and spending time with her family.

Mark Soelberg, CBA, CVA

Mark Soelberg, CBA, CVA

Menlo Dental Transitions

Tempe, AZ

Mark Soelberg is an advisor and dental transitions analyst at Menlo Dental Transitions. In his role, he oversees the firm's appraisal services, performing business valuations for dental and medical offices across the U.S. Since joining the company in early 2020, Mr. Soelberg has completed or assisted with the valuation of over 60 dental practices. He is one of only two dental specific practice brokers in Arizona who is credentialed as a Certified Business Appraiser (CBA). Mr. Soelberg has closed dozens of dental practice transactions, most recently playing an integral part in the successful aggregate sale of multiple Arizona dental practices to a dental partnership organization; the sale comprised a total enterprise value of $60 million. His experience as a Certified Valuation Analyst (CVA) enables him to combine his expertise, knowledge and training to provide solutions in even the most complex transactions and situations. Mr. Soelberg has also written a handful of articles published in the Arizona Dental Association's monthly journal, educating readers on the latest trends within the ever-evolving dental industry.

Heng Siang (Jeff) Tan, AFM, FMVA

Heng Siang (Jeff) Tan, AFM, FMVA

Baker Tilly Malaysia

Kuala Lumpur, Malaysia

Jeff Tan is currently a corporate finance consultant in Baker Tilly Malaysia. He has many years of experience in corporate finance and various types of engagements, which cover business and company valuations, financial due diligence, financial modelling, independent advisory, and business strategy projects for both public and private sectors.

Mr. Tan graduated from Universiti Tunku Abdul Rahman (UTAR) with honours and a Bachelor of Finance. He is currently pursuing Master of Business Administration (MBA) at Quantic School of Business and Technology. He holds a Capital Market Services Representative License (CMSRL) to advise in corporate finance. He has been awarded Financial Modelling and Valuation Analyst (FMVA) certification and Advanced Financial Modeller (AFM) designation issued by Corporate Finance Institute (CFI) and Financial Modelling Institute.

Mr. Tan is currently serving as board of directors in CFA Society Malaysia (CFAM). He has been an active volunteer with CFAM since 2018 in the various initiatives for the development of future finance professionals. Notwithstanding the above, he has won the global 2nd place in the 2020 CFI Financial Modelling Case Competition and World Championship and was ranked fourth in the 2021 Financial Modelling World Cup.

Anthony Uberti, CVA

Anthony Uberti, CVA

HBK CPAs and Consultants

Pittsburgh, Pennsylvania

Anthony Uberti is a results driven business valuations manager at HBK Valuations Group. His competitive nature has pushed him to expand his knowledge and become more versatile in many areas of business while being able to multitask among several projects. As a professional, he is always eager to build on both his leadership and technical skills to deliver the best results and value to clients.

Zachary Wellmer

Zachary Wellmer

Ennerate

San Francisco, CA

Zac Wellmer is a co-founder of Ennerate. Ennerate is a software startup changing the way small businesses are bought and sold, starting with SBA Valuations. While typical SBA Valuations are done manually and take weeks, Ennerate's are largely automated and take 48 hours. Prior to Ennerate, Mr. Wellmer led the Machine Learning team at a Silicon Valley-based startup, and his AI research has been published at conferences around the globe.
National Association of Certified Valuators and Analysts
www.NACVA.com
Consultants' Training Institute
www.theCTI.com
1218 East 7800 South ▪ Suite 301 ▪ Sandy, Utah 84094 ▪ Tel: (801) 486-0600 ▪ Fax (801) 486-7500