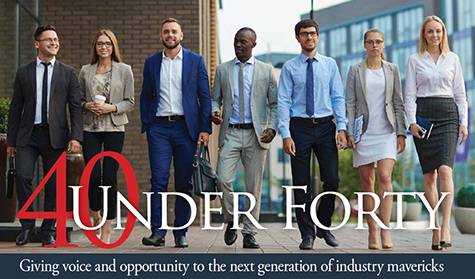 2019 Honorees
NACVA and the CTI are founded on excellence, superior quality, and the spirit of pioneering. We have a rich history of partnering with visionary leaders across all spectrums of the accounting and financial consulting professions regardless of affiliation with NACVA and the CTI. Simply put, we want the best of the best among our group of subject matter experts and leaders.

We are thrilled to recognize this list of professionals for their accomplishments to the profession and their communities and for their contributions yet to come.

Throughout the rest of 2019 and into 2020, you will get to know these rising stars through a series of press releases, profiles in The Value Examiner®, QuickRead Buzz Blog, NACVA's Association News, and through other communications.


Aaron Ballard, CPA, ABV

Managing Director

Whitley Penn

Fort Worth, TX

Area of Expertise: Business Valuation/Appraisal

Aaron Ballard

Aaron Ballard has worked in the Forensic, Litigation, and Valuation Services group at Whitley Penn since beginning his career in 2009. He became a CPA at age 22 and became an ABV at age 23. At age 31, he already has nearly a decade of experience in the valuation and litigation arena. Some of the services he provides include: performing valuations of businesses in connection with litigation, estate and gift tax reporting, financial reporting, mergers and acquisitions, consulting, and other purposes; forensic accounting, damages and lost profits calculations; and other litigation support services in connection with marital dissolutions, commercial litigation, probate litigation, partner disputes, and other types of litigation. He has testified as an expert witness in numerous depositions and trials.

Mr. Ballard has always endeavored to provide excellent client services with a focus on integrity. He abides by this principle even when it has meant advising clients and attorneys based on information which they may not want to hear, but is in their best interest and/or the best interest of the case. As a result, he has quickly gained a reputation among clients, attorneys, and judges for providing accurate, honest, and trustworthy counsel and expert testimony. He is also dedicated to furthering the profession through education and training, both within his firm as well as at external seminars and conferences within the Texas family law community.

Aaron Davids, CVA

Certified Valuation Analyst

Ashar Group/Ashar SMV

Orlando, FL

Area of Expertise: Other

Aaron Davids

Aaron Davids has been a Valuation Analyst with Ashar Group for the past three years and has been instrumental in the development of new valuation methodology for life insurance appraisals. The Secondary Market Valuation (SMV) is a market-to-market life insurance valuation that incorporates individualized longevity analytics and conforms to the IRS willing buyer/willing seller definition of fair market value (FMV). Mr. Davids recently received his CVA and is the first life insurance appraiser in the country using SMV methodology. The SMV Report is becoming the valuation of choice for tax practitioners because it provides a more precise valuation of FMV than traditional discounted cash flow models or carrier provided interpolated terminal reserve value. He has worked tirelessly to ensure that the Ashar Group SMV Report is the new benchmark for determining life insurance FMV. Mr. Davids has earned the respect of his peers and of company executives who admire his insights, problem solving ability, and work ethic. He has created a training program for Ashar's case management team to enhance their knowledge related to life insurance valuation and is our go-to expert to discuss challenging valuation scenarios to advisors. Their valuation business has increased 37% since Mr. Davids joined the Ashar Team. He is a very bright young man and a pioneer in the development of new life insurance valuation methodology. He is currently working on a master degree focusing in data analytics, and has a bachelor of science degree in economics.

What would you consider to be the most important current issue facing the financial consulting profession?

Disruption is the new normal and advisors will need to take measures to remain relevant during a historic transfer of wealth that will take place over the next 30 years. A paradigm shift in family wealth planning, which includes incorporating the children and grandchildren of wealthy clients in financial planning discussions with their parents, will become the new standard.

Baby boomers are set to transfer $41 trillion to the next generation by 2052.
90% of next-generation heirs fire their parents' advisors within the first year after their parents die.

What would you consider to be the major growth areas in the financial consulting profession?

Understanding generational differences in financial planning and how to work effectively with each generation will define successful advisors over the next 10 to 30 years.

The emergence of the "Best Interest Standard" will force more planners to become fee only.
Establishing trust is the cornerstone of retention in family generational planning.

AJ Moore

Executive Director

Philadelphia Neighborhood Housing and Financialcation Inc.

Philadelphia, PA

Area of Expertise: Financial Forensics

AJ Moore

AJ Moore has been a household name in Philadelphia for over 15 years. She has developed relevant curriculums for professionals, peers, and students of the trade. She hosts workshops and assists with strategist in building equity in business. Ms. Moore has a sixth-sense when it comes to business valuation and building solutions for creating equity and values for the future. You would want to keep her on your team after the valuation has been completed so that she can assist in the next level.

What would you consider to be the most important current issue facing the financial consulting profession?

In the financial field, education is the key to fostering growth. It is the key to our guidance. It is the key to success. It is important that we not only educate ourselves, but our staff, so that they are well connected to current and past issues that affect our clients. It is important that financial professionals are able to think outside the box. Education is also key to the processes of creative thinking. Most financial professionals rely on conventional means of education when in fact, they should utilize not only conventional but unconventional means of educating themselves and staff. Unconventional methods spark the creative thinking process.

What would you consider to be the major growth areas in the financial consulting profession?

I am most proud of the diversity that has grown within the financial field. What used to be a profession that was dominated by older men is now a profession that is practiced by men and women of different backgrounds, races, and religions. I think that is very important and has played a role in the awareness which has now begun to grow within communities that we least expect. People like to get, and give, advice to others that look like them; people they seem to connect with; people with the same familial beliefs, and religious backgrounds. Diversity is most important to the growth of the financial field.

Alex Brown, CVA

Vice President

Commerce Street Capital

Dallas, TX

Area of Expertise: Business Valuation/Appraisal

Alex Brown

Alex Brown is a vice president for the Private Equity team of Commerce Street Investment Management. Since joining the firm in 2015, Mr. Brown has had an active role in five of the firm's private equity funds and has participated in more than $140 million in capital transactions on both the buy-side and sell-side. He is actively involved in deal sourcing, investment analysis, and due diligence, and is a member of the team that advises the general partner on transaction recommendations. Mr. Brown also manages more than $150 million in the firm's asset allocation models for separate accounts and sponsored retirement plans.

In addition to working for the private equity team, Mr. Brown works with the Corporate Investment Banking team where he provides analytical support on sell-side and buy-side M&A transactions, fairness opinions, capital raises, and distressed bank and asset management advisory. Mr. Brown is responsible for the development of projection and merger models, pro forma and valuation analysis, and assisting in running deal processes. He is also involved in the preparation of offering memoranda and management/board presentations.

Mr. Brown graduated magna cum laude from the University of Mississippi, with majors in managerial finance and bank finance. He was a member of the Sally McDonnell Barksdale Honors College and achieved membership into Phi Kappa Phi, Beta Gamma Sigma, and was selected as "Who's Who Among Students in American Universities and Colleges." He also served as president of the Kappa Sigma Fraternity and was elected as the senior class treasurer.

He is a registered representative and holds FINRA Series 7, 66, and 79 licenses. Mr. Brown is also a Certified Valuation Analyst.

What would you consider to be the most important current issue facing the financial consulting profession?

Fiduciary responsibilities are becoming increasingly important as issues related to costs, fees and hidden fees, performance, and conflicts of interests have created distrust among advisors, consultants, and their clients.

What would you consider to be the major growth areas in the financial consulting profession?

Relating to my role as an active manager and investment advisor, fiduciaries that have consistent dialogue with clients and can actually deliver strong performance while being completely transparent regarding fees, stand to see the greatest amount of business growth. Often times, the client receives a report or statement that is not clear, or difficult to understand. Advisors tend to forget that clients may not be fully educated on the respective subject matter. It is important to us to have an on-going dialogue with our clients, to give them the opportunity to ask questions regarding reports that may be confusing, or that fall short in explaining what is being reported in a clear and transparent manner. Advisers that can exploit the shortfalls of competitors by providing customizable reporting on a client-by-client basis should see a stickier client-base. In this digital era there are many tools and resources that can make customizing client documents relatively efficient. Achieving high levels of growth requires a dynamic business-outlook and will benefit those who understand that.

Amy Yurish, CPA, CFF, CFE

Managing Director

Veris Consulting, Inc.

Reston, VA

Area of Expertise: Litigation Consulting

Amy Yurish

Amy Yurish has been with Veris Consulting, Inc. for five years following 10 years with Deloitte Financial Advisory Services. Veris Consulting, Inc. provides highly specialized forensic accounting services to diverse clients, including: the federal government, commercial entities, and state regulators, among others. Ms. Yurish was promoted to managing director in July of 2018 and as such, is responsible for directing all aspects of forensic accounting and litigation services, including: drafting expert reports, participating and assisting in the deposition process, and involvement both prior to and during trial. She has significant experience in financial statement analysis, application of U.S. GAAP, and evaluation of audits, including the conduct of auditors as to conformity with GAAS, economic damage models and investigations including FCPA, and disgorgement calculations. Her contribution and service to the industry is extensive.

Since 2018, she has been a member of the AICPA's Forensics and Litigation Services Committee, responsible for providing technical and educational guidance to CPAs providing forensic accounting services. She has been a member of the AICPA's Forensics and Valuation Services Fraud Task Force since 2017 and assists with identifying relevant topics and reviewing editions of the Eye on Fraud newsletter as well as authored an Eye on Fraud on Vendor Fraud. She has written articles published by the International Association of Insurance Receivers; she is a board member of the International Women's Insolvency and Restructuring Confederation—DC, and is currently co-chairing the Programing Committee for IWIRC-DC. She is also active with the ABA's Section of Litigation and the DC Women's Bar Association. Ms. Yurish is a CPA, CFF, and a CFE, and was awarded the AICPA's Standing Ovation Award in 2017 for exemplary professional achievement in forensic accounting.

What would you consider to be the most important current issue facing the financial consulting profession?

In my opinion, the growth of blockchain technology in accounting and finance areas, and ultimately artificial intelligence, are significant areas of change facing the financial consulting profession right now. While the impact of these ever-changing technologies is not yet fully apparent, it is clear that growing automation and advances in technology within accounting and finance will have a significant impact on financial consulting and the use of accounting and financial experts in the contexts of investigations and disputes.

What would you consider to be the major growth areas in the financial consulting profession?

I believe the use of accounting and financial experts in disputes and investigations will continue to grow in the coming years. As companies use more technology-based approaches for accounting, finance, and auditing, there will continue to be the need for specialized expertise when things go wrong and/or when apparent fraud occurs. As internal control systems and processes advance, fraudsters also advance to find new ways to circumvent controls and execute frauds within an organization. The need to have experienced and reliable accounting and financial experts will continue to be critical.

Andrew Coombs, CPA

Managing Partner and President

Coombs CPA, PC

Newark, NJ

Area of Expertise: Financial Forensics

Andrew Coombs

At the age of 30, Andrew Coombs started his own CPA firm, Coombs CPA, PC., in Newark, NJ in 2017. Since the inception of his firm, he has more than quadrupled his revenue and clients year after year. Additionally, he purchased the building where his firm operates out of in Newark, NJ. He does a lot of work in forensic accounting, complex taxation issues, trust and estates, and a variety of other accounting/financial services. He also does an incredible amount of giving back to the community and provides mentoring opportunities to kids in the community. He is also in the process of creating seminars to teach people in the urban community on financial literacy.

Mr. Coombs started his career at Deloitte and worked at other companies before starting his firm in 2017. He completed his undergrad in accounting at Loyola University Chicago where he walked on and played division-1 basketball. He passed his CPA and received a master in taxation from Bentley University. Mr. Coombs is also an adjunct accounting professor at Felician University.

What would you consider to be the most important current issue facing the financial consulting profession?

The most important issue currently facing the financial consulting profession is automation. A lot of functions in the financial profession have been automated over time. However, judgement is still required in the profession. Computers and software can perform the menial tasks; however, you need a human element to do the thinking.

What would you consider to be the major growth areas in the financial consulting profession?

Some of the major growth areas in this profession are tax preparation and tax strategies due to the recent tax reform. There were a lot of changes to the law and a substantial number of clients want to stay on top of the regulations. Additionally, taxes have been a hot topic in our communities because more people are starting businesses than ever and they want the proper guidance.

Andrew Baum, CPA, ABV, CFF

Associate

Harper Hofer and Associates LLC

Denver, CO

Area of Expertise: Business Valuation/Appraisal

Andy Baum

Andy Baum has almost fifteen years of professional accounting experience, most of which have been spent providing business valuation and litigation support services. At Harper Hofer & Associates, a majority of his practice focuses on valuation of closely held businesses and pension plans, and tracing of assets in marital dissolution matters.

Mr. Baum holds a bachelors of business administration with a concentration in accounting and a masters of professional accounting, both from the University of Texas at Austin. He is a licensed Certified Public Accountant, Accredited in Business Valuation, and Certified in Financial Forensics. He is also a graduate of the 2017 AICPA Leadership Academy.

He strives to understand new and emerging data resources and valuation approaches. He then updates firm staff as well as other industry participants (via public speaking) on these resources and how they can be used to improve valuations.

Mr. Baum also seeks to gain a deep understanding of unique industry valuations. Over the past couple of years, he has become a resident expert with regards to the valuation of investment advisory practices, endeavoring to identify and comprehend the various factors that drive the value of these practices. Mr. Baum also works to find new and creative ways to apply various valuation approaches, often creating new models or adapting old models to meet the unique circumstances of each type of business that his firm values.

Bobby Stamper, MBA, CVA

Manager

Pinnacle Healthcare Consulting

Centennial, CO

Area of Expertise: Healthcare Valuation and Consulting

Bobby Stamper

Bobby Stamper is on the cutting edge of valuation related to changes in healthcare reimbursement. As healthcare payors move to pay for value, providers are doing new forms of transactions and alignment models. Mr. Stamper has developed state of the art models using valuation and accounting theory to value compensation and businesses for these deals. He has published on these models and presented at national conferences. Mr. Stamper works with some of the largest systems in the country in further defining these models across physician specialties and hospital departments.

What would you consider to be the most important current issue facing the financial consulting profession?

Pinnacle's practice is entirely healthcare focused. From our perspective, the most important current issue is a shortage of talent with both a finance and healthcare background necessary to meet our client needs.

What would you consider to be the major growth areas in the financial consulting profession?

I believe healthcare will be a major growth area for financial consulting as healthcare entities continue to work to adapt to the ever-changing landscape in the healthcare space. From transactions, regulatory, compliance, and other types of support healthcare entities are seeking, the constant evolution of the healthcare environment will continue to spur growth in financial consulting.

Buddy Newton, CPA, CVA

Senior Tax Manager

Stockman Kast Ryan + Company

Colorado Springs, CO

Area of Expertise: Business Valuations, Tax Compliance and Planning, Business Advising

Buddy Newton

Since joining public accounting in 2008, Buddy Newton has risen to manager-in-charge of over 100 client relationships with a specialty practice in business valuations, expertise in the construction and auto dealership industries, and a wealth of experience advising high-net-worth individuals. Mr. Newton handles the firm's valuation engagements, successfully demonstrating the benefits for young professionals to get involved in the valuation world, and encouraging coworkers to pursue their Certified Valuation Analyst (CVA) designation.

A recipient of the COCPA 2017 Everyday Heroes Award, Mr. Newton is an exemplary individual in and out of the office, striving to provide the best service to his community, his clients, and his coworkers. The Colorado Springs Business Journal featured Mr. Newton in their Young Professionals issue in 2013 and as Rising Star in 2016. He serves as board treasurer of the Peak Military Care Network (PMCN), a nonprofit that connects military service members, veterans, and their families to essential community resources. Mr. Newton also sits on the event committee for PMCN's largest fundraising event, Honoring the Brave Breakfast. After-hours, he volunteers with the El Paso County Sheriff's Office as a reserve deputy, donating upward of 300–400 hours in a given year and often risking his own personal safety.

Mr. Newton graduated magna cum laude from the University of Colorado Colorado Springs with a bachelor in business and emphasis in accounting. Mr. Newton earned his CVA from the National Association of Certified Valuators and Analysts in 2017 and is pursuing a master degree in taxation from Northeastern University.

Mr. Newton is a role model to the profession and a loving husband and father of three.

What would you consider to be the most important current issue facing the financial consulting profession?
The most important issue facing the financial consulting industry right now is how buyers purchase the services they need. Unlike historically vetting people and true referrals, the use of online research and social media is increasing exponentially. To remain competitive in this marketplace, it is imperative to adapt to new methods and find creative ways to combine old school approaches with new school tactics.

What would you consider to be the major growth areas in the financial consulting profession?
Embracing innovations in technology solutions will position a once labor-intensive profession well for attaining continuous growth. Technology is not only important with efficiency, but also timing. People want answers and they want them quickly. Being able to provide answers and to do so in a timely manner is key to being successful.

Cameron McKenzie, CVA, CM&AA

Principal

McKenzie & Associates, LLC

San Juan, Puerto Rico

Area of Expertise: Business Valuation/Appraisal

Cameron McKenzie

Cameron McKenzie, founder of McKenzie & Associates, LLC, has vast experience in mergers and acquisitions, capital raises, business valuation, corporate restructurings, and business development in Latin America. Since 2009, he has worked on over two billion dollars worth of projects in various sectors, such as: energy, infrastructure, media, and hospitality projects, among others.

Mr. McKenzie is a Certified Valuation Analyst and Certified Merger and Acquisition Advisor who has a MBA and BS from Babson College.

Christopher Leventis, CPA, CMA, CVA, CFE

Forensic Accountant

Christopher L. Leventis CPA, LLC

Columbia, SC

Area of Expertise: Expert Witness

Christopher Leventis

Christopher Leventis received his undergraduate degree from Furman University and his Master of Accountancy from the University of South Carolina. He has been retained in numerous engagements where he has been qualified by the court to provide, and has provided, expert testimony in the areas of forensic accounting, management accounting, and business valuation. At the age of 28, he is one of the youngest financial experts to provide testimony in these areas in the state of South Carolina.

Mr. Leventis has a genuine passion for entrepreneurship and serves on the advisory board of the Bob McNair Institute for Entrepreneurism and Free Enterprise at the University of South Carolina. Through the McNair Institute; it is Mr. Leventis' desire to help the next generation of entrepreneurs achieve their goals by utilizing his financial acumen and business experiences.

What would you consider to be the most important current issue facing the financial consulting profession?

Jobs being replaced by advances in technology is an issue in the financial profession. It is important for us to recognize the impact/trends of technology and continuously find ways to add value to our clients.

In my practice, I constantly search for relevant software that would add value to my working product. I have implemented automation techniques in repetitive areas (such as data entry) to save myself time, my clients money, and ultimately enable me to accept more engagements throughout the year. Additionally, these automation techniques reduce error in my product by minimizing human intervention.

What would you consider to be the major growth areas in the financial consulting profession?

Any area where considerable judgement is required in the working product are always going to be high growth. My field of expert testimony is safe (for now) from a robot coming to court and testifying in front of a judge.

David Duski, CPA, CLP, CFE

Director

BDO USA

Chicago, IL

Area of Expertise: Expert Witness

David Duski

David Duski is a director in BDO's Forensic Investigation and Litigation Services group and leads its national intellectual property consulting practice. Throughout his career, Mr. Duski has offered dispute resolution services for cases involving: patent infringement, trademark infringement, trade secret misappropriation, copyright infringement, false advertising, breach of contract, business interruption, legal malpractice, and product liability, among others. He has served as an expert witness in matters filed in U.S. District Court, state court, and before the American Arbitration Association. Additionally, Mr. Duski has provided various non-dispute related consulting services to entities, including: the evaluation of global licensing strategies, the analysis of a portfolio of existing license agreements, and the analysis of the economic aspects of proposed long-term contracts.

Mr. Duski's leadership, technical skills, and experience have greatly contributed to the success of not only his engagements, but also his colleagues' professional development and the growth of BDO's advisory practice. In addition to Mr. Duski's work as an expert witness, his drive and motivation keep him closely involved with the intellectual property community. He has lectured on the topic of intellectual property and commercial damages at the John Marshall Law School, Loyola University Chicago School of Law, the Chicago Bar Association, and the Intellectual Property Law Association of Chicago. He is a Certified Public Accountant licensed in Illinois and Wisconsin, a Certified Licensing Professional, and a Certified Fraud Examiner (CFE). He earned his bachelor of science in accounting and finance with high honors from DePaul University.

David Kirtland, MsAcc, CFE, CIA, CRMA, CCA

Manager

AXIA Partners

Houston, TX

Area of Expertise: Other

David Kirtland

David Kirtland has over seven years experience in the internal audit and risk management arena. He has extensive experience with financial and operational audits as well as Sarbanes Oxley implementation and testing. He couples his auditing experience with over nine years of hands-on operational and project management experience in manufacturing and industrial environments. As a professional speaker, Mr. Kirtland has established himself as a leader in the areas of fraud, risk, and internal controls. He has also been a member of the Board of Directors for this chapter for nearly five years and currently serves as chapter vice president. As a fraud prevention professional, Mr. Kirtland has developed a free fraud risk assessment tool to help small and medium sized organizations educate themselves on their fraud risks so they can better protect themselves in the fight against fraud.

Mr. Kirtland was a 2018 recipient of the Houston ACFE Chapter Speaker of the Year Award and Houston ACFE President's Award. He has also been awarded the Houston ACFE Executive Leadership Award in 2016 and 2018. He is a Certified Internal Auditor, Certified Fraud Examiner, and holds a Certificate in Risk Management Assurance.

Dorothy Haraminac, MBA, CFE, MAFF, PI

Forensics Partner

GreenVets, LLC

Houston, TX

Area of Expertise: Financial Forensics

Dorothy Haraminac

Dorothy Haraminac used financial forensics to develop and testify to her expert opinion on cryptocurrency assets held by and on behalf of an individual, becoming the first U.S. court-qualified expert on bitcoin asset and cryptocurrency tracing. Ms. Haraminac showed that Mt. Gox cryptocurrency exchange records released through a data breach were, in fact, business records. Three key outcomes resulted from her testimony: breached records can be relied upon to show a user's transaction history and to determine if concealed assets exist; breached records may be identified as business records using Ms. Haraminac's methodology without testimony from the breached company; and hacked or breached records may not be dismissed as inherently inadmissible, and instead, may be relied upon in court. Ms. Haraminac's expertise includes: oil and gas operator disputes, economic damage analysis, and technology process review and controls. She provides consulting and testimony in complex commercial disputes as well as matrimonial disputes. Her firm provides risk management for physical and digital asset security, including executive extraction, risk assessments (fraud, cyber, and traditional), and process recommendations.

Ms. Haraminac serves on the Council of Industry Advisors for Houston Baptist University (HBU) where she provides industry insight and builds strategic partnerships to guide HBU's three cyber engineering degree programs. She also volunteers her time to train law enforcement, attorneys, and licensed investigators on cybercrime, gathering digital evidence in emerging technology such as bitcoin, other blockchains, and investigating with the darknet. She encourages collaboration and transparency because it engenders strength in best practices and propels her industry forward.

What would you consider to be the most important current issue facing the financial consulting profession?

It is critical for experts to become well-versed in emerging technology to value it, to investigate it, and to advise others in their interactions with it; especially concerning asset security and data privacy. This was true of word processing, of pdf documents, databases, and cell phones; now, it is true of blockchain, AI, IoT, and machine learning. Financial consultants must develop a thorough understanding of the pitfalls with emerging technology to provide the best value to their clients.

What would you consider to be the major growth areas in the financial consulting profession?

Technology valuation is a major growth area and with that, is a growth in expert education resources. The rise of click-through certifications paired with misinformation create a difficult valuation landscape for any professional; whether he or she is in mergers and acquisitions, private equity and venture capital, or economic damage analysis. In step with shifts in technology, experts in these fields must also strive to stay abreast of emerging valuation methodologies along with emerging technology.

Douglas A. Manhart, CFE

Director

BKD CPAs and Advisors

Dallas, TX

Area of Expertise: Financial Forensics

Douglas A. Manhart

Douglas A. Manhart began working in forensics as a 19 year old intern and has not looked back since. After graduating from Cornell University in 2007, he spent time working for FTI Consulting and Ernst & Young. In 2018, he was hired by BKD to build and lead their forensics practice in the Dallas area. He is well known among the major law firms in the market, and has shown impressive leadership and entrepreneurial spirit.

Through the course of his career—which has spanned three companies, two states, and 14 years—Mr. Manhart has amassed a broad range of experience. He has led the development of processes for proactively monitoring the travel and entertainment expense submissions for potentially improper/fraudulent/non-compliant transactions at Fortune 500 companies; led efforts for funds tracing/reclamation for the receiverships of hedge funds involved in major Ponzi Schemes; assisted in the preparation of a multitude of expert reports, including: computation of economic damages involving lost profits, lost sales and unjust enrichment; and developed tools for isolating suspicious payments in the AP and GL systems of some of the world's largest companies. Through his work, Mr. Manhart has had a hand in the reclamation and savings of tens of millions of dollars for his clients. He has also published articles in industry magazines, guest lectured at several large universities, and speaks at conventions across the United States.

What would you consider to be the most important current issue facing the financial consulting profession?

I have some concern that we might soon face the bursting of another financial bubble not unlike what we went through in 2008. In recent years, there has been an abundance of speculative investment into companies without proven value and/or cash flow. If this does happen, we will likely see companies reining in spending on consulting services. That being said, there may be opportunities for consultants to help navigate these difficult scenarios.

What would you consider to be the major growth areas in the financial consulting profession?

I believe that it is safe to say that cryptocurrencies are here to stay. Especially now that big banks like Chase are moving into the arena. Many of my clients have not yet considered what implications cryptos may have for their respective businesses. This is a huge potential growth area for financial consultants who can help their clients stay up to date.

Ellen Ostrow

Attorney

Stoel Rives LLP

Salt Lake City, UT

Area of Expertise: Other

Ellen Ostrow

Ellen Ostrow represents major stakeholders in bankruptcy cases and creditors rights litigation, including: secured and unsecured creditors, asset purchasers, debtors, committees, trustees, and receivers.

She strategically advises clients to help resolve their bankruptcy and creditors rights disputes in a timely and cost effective manner. Recently, she has represented multiple unsecured creditors' committees in the bankruptcies of manufacturers, event operators, and health food suppliers; Chapter 11 debtors in the entertainment and housing industries; and major power purchase agreement creditors in the FirstEnergy Solutions bankruptcy.

Erin Lentz, CPA, CMA, CFE

Partner

Grant Thornton LLP

Charlotte, NC

Area of Expertise: Financial Forensics

Erin Lentz

Erin Lentz is a partner in Grant Thornton's Forensic Advisory Services practice in Charlotte, NC, with over 14 years of experience. She has extensive experience leading large, complex forensic accounting and regulatory compliance engagements. Most recently, Ms. Lentz was one of the lead partners assisting one of the Nation's largest banks in conducting a multi-year investigation including root cause analysis related to allegations of fraud and misconduct. Her team consisted of over 100 professionals from a wide array of disciplines, including forensics, data analytics, compliance, and internal controls. She also regularly leads complex investigations related to embezzlement schemes, financial statement fraud schemes, loan fraud, and fraudulent real estate transactions.

Ms. Lentz thrives in complicated, stressful situations and loves to mentor other consultants. In addition to her client work, she is also the local leader for the Women at GT group where she recently helped develop a mentorship program. She is also an advisor for the firm's Senior Manager Academy.

Ms. Lentz is very active in her community and is currently serving as the finance chair on the board of Heart Math Tutoring, an organization which provides math tutoring and mentoring to children throughout the greater Charlotte community. She is also a member of the finance committee and volunteer with Girls on the Run International, and spent eight years serving on the finance committee and other development committees for the Humane Society of Charlotte.

What would you consider to be the most important current issue facing the financial consulting profession?

Focusing on culture, collaboration, and mentorship as we help develop the next generation of consultants.

What would you consider to be the major growth areas in the financial consulting profession?

Integrating new and emerging technologies into the service offerings that we are able to offer our clients.

Franco Silva

Vice President

Prairie Capital Advisors, Inc.

Chicago, IL

Area of Expertise: Business Valuation/Appraisal

Franco Silva

Franco Silva is a vice president at Prairie Capital Advisors. Mr. Silva advises middle market companies on mergers and acquisitions, ESOP advisory, fairness opinions, and other investment banking advisory services. Mr. Silva has worked in a variety of industries, with a particular emphasis in: architecture, engineering, and construction; financial services; healthcare; manufacturing; business; consumer retail; and distribution markets. Mr. Silva serves as a trusted advisor to a diverse range of clients nationwide delivering highly strategic consultation. Mr. Silva is a regular speaker at conferences and has led numerous technical webinars and seminars on: leveraged buyouts, mergers and acquisitions, ESOP transactions, and corporate valuations for ESOP businesses. In 2017, Mr. Silva served as the president of the ESOP Association IL Chapter for two years. He is also a member of the American Council of Engineering Companies, the Association for Corporate Growth, and the Construction Financial Management Association. Since joining the firm, Mr. Silva has contributed to growing the Prairie brand and expanding opportunities in the Chicago and national market. Mr. Silva is a mentor to analysts and business partners alike. Mr. Silva holds a bachelor of science degree with a concentration in finance and a minor in accountancy from DePaul University. He has participated in numerous technical seminars on leveraged buyouts, mergers and acquisitions, and corporate valuations. Mr. Silva currently holds FINRA Series 79 and 63 securities licenses.

Jeff A. Neumeister, CPA, ABV, CITP, CFF, CFE, CMA, CSCA, CM&AA, PCI, MA, MBA, MS

Owner/CEO

Neumeister and Associates, Inc.

Burbank, CA

Area of Expertise: Financial Forensics

Jeff A. Neumeister

Jeff A. Neumeister has had a distinguished career over his 18 years in the forensic accounting field. He has worked with clients representing a wide array of industries on matters ranging from litigation support to fraud examinations to strategic consulting engagements. His career has taken him from backroom analytic assignments to being designated as an expert in the court room. As a business owner, he has helped to develop his firm and its staff to service clients facing all types of situations. Outside of his practice, he also serves as chair to the accounting department at a local university.

His educational contributions have included: seminar reviews for the California Society of CPAs, mentoring and training his own staff, and serving as the chair of accounting at Woodbury University.

What would you consider to be the most important current issue facing the financial consulting profession?

Integrity is one of the most important attributes of persons operating in the financial consulting arena. There are, unfortunately, bad actors and persons lacking sufficient training that sometimes give a poor representation to the public and industries at large. A financial consulting professional can best counter these exceptions to the profession by embracing and promoting integrity, and holding their counterparts to a similar standard—if you see something, then say something.

What would you consider to be the major growth areas in the financial consulting profession?

The financial consulting profession has significantly evolved over the past few decades. The emergence of cloud-based solutions, commoditization of services, and development of new industries have transformed how professionals can provide value. One of the growth areas is being able to serve clients in new sectors such as cryptocurrency and cannabis. A professional can best serve these new clients by getting acclimated to the nuances of the industry inclusive of regulatory matters and leveraging software aligned with the sector.

Michael Alexander, ABV, MAFF, CFE

Principal

AEA Group, LLC

Birmingham, AL

Area of Expertise: Litigation Consulting

Michael Alexander

Michael Alexander has an in-depth understanding and nearly seven years of experience in litigation support. Mr. Alexander has assisted clients and counsel with complex financial, accounting, and damages matters, including: fraud investigations, financial forensics, and valuation consulting services. He has recently been promoted to partner with AEA Group and will be a valued member as his firm continues to grow.

Mr. Alexander approaches tasks in unique, yet pragmatic, ways. He looks at a problem in a variety of ways before deciding the best way to solve it. Many times, this means he thinks outside the box in order to provide the best answer. However, at the end of the day, Mr. Alexander always has the client's end-goal in mind when providing value to any and all projects.

He is a true professional, civic leader, father, and husband. He is a leader and developer of people and a trusted adviser to his clients, which include international companies including BP and PwC.

What would you consider to be the most important current issue facing the financial consulting profession?

Knowledge democratization and collaborative ecosystems.

What would you consider to be the major growth areas in the financial consulting profession?

It depends. From my perspective, in litigation consulting, the growth areas are constantly changing and are dependent on case filings, the economy, and other factors outside of my ability to predict/forecast.

John O'Grady

Senior Manager

EisnerAmper

Iselin, NJ

Area of Expertise: Litigation Consulting

John O'Grady

John O'Grady is a recognized leader in the New Jersey marketplace in both developing and servicing business for EisnerAmper. Mr. O'Grady works for multiple law firm referral sources and is a sought after resource for business valuation and settlement structuring. He leads a team of six individuals who assist him with his engagements. Mr. O'Grady has been instrumental in helping implementing technology into the EisnerAmper Forensic and Valuation Services Team to help reduce the cost of delivered services, as well as improve engagement efficiency and profitability.

Jonathan Espinoza, BBA, CVA

Certified Valuation Analyst

GCF Valuation

Merritt Island, FL

Area of Expertise: Business Valuation/Appraisal

Jonathan Espinoza

Jonathan Espinoza brings over 16 years of experience in the finance and accounting field. He currently works as a Certified Valuation Analyst (CVA) for the GCF Valuation team. He has previously served as a financial analyst for a nationwide M&A firm, performing business valuations and drafting reports for clients, with a specialized focus in the insurance agency industry. He completed his undergraduate studies at University of Central Florida with a bachelor's in accounting. During his studies, Mr. Espinoza successfully managed his own web-design firm obtaining the designation of certified internet consultant and also worked for a CPA firm, assisting in audit reports and tax preparation for clients. After his completion of undergraduate studies, he was hired as a staff accountant for the capital asset management department at a national internet and cable provider firm. He gained valuable managerial accounting experience and was involved in many of the company's projects, including: the capital budget of over five million dollars, re-estimate of budget at mid-year, trend analysis reporting, data analysis from the company's software, PeopleSoft, and management of the company's assets including the tracking and updating of all fleet vehicles. He also facilitated basic to advanced Excel training courses for the department, including basic spreadsheet setup to pivot table reports and macro setups to streamline data analytical practices in the department. He later transitioned into an office management position at a local accounting firm where he did full-cycle bookkeeping and payroll for local businesses, and assisted the firm during the tax season with tax preparation of many corporate and personal income taxes using Drake Tax Software.

Mr. Espinoza obtained the CVA designation in 2016 through the National Association of Certified Valuators and Analysts (NACVA) and has led and/or assisted in over 200 business valuations in the past two years with a focus on the insurance industry sector. He has also assisted with many revenue verification reports and has helped in improving inhouse valuation and workflow models. He is an active member of the NACVA.

Mr. Espinoza is fluent in Spanish and American Sign Language and volunteers in his off-time assisting in welfare and encouragement of many crew members coming into Port Canaveral, Florida on different cruise and cargo ships. Mr. Espinoza resides in Merritt Island, Florida with his wife, Melissa, who holds a P&C insurance license, a CIC designation, and has worked for insurance companies and agencies for the last 15 years.

What would you consider to be the most important current issue facing the financial consulting profession?

The always evolving/changing environment of the profession. Dealing with changes to the tax law, the market, the economy, the interest rates, technological advancements, and workflow dynamics helps our clients perceive the importance and value of working with a financial consultant that can be versatile, have a positive outlook on these ongoing changes in the industry, be open to receive feedback and guidance from other professionals/team members, and stay current/evolve as does the industry. If we do this as a professional, this will lead to continued success and personal professional growth within the industry. It will also lead to providing our clients with invaluable information and expertise that will surely be beneficial to them.

What would you consider to be the major growth areas in the financial consulting profession?

The fast-changing technology in the field and the impending number of businesses to change hands due to the baby boomer transition in the coming years are both major areas of growth in the profession to keep up with.

Matt Porter, MBA, CVA, CBA

Principal

Menlo Dental Transitions

Tempe, AZ

Area of Expertise: Mergers and Acquisitions

Matt Porter

Matt Porter founded Menlo Dental Transitions back in 2014, specializing in valuations and mergers and acquisitions for dental practices. In less than five years, he has quickly grown the firm to be one of the largest dental valuation and acquisition firms in the country. His combination of education, credentials, and experience sets him apart in the field of dental practice valuations and sales. He is a Certified Valuation Analyst and completed his MBA. Mr. Porter is a frequent regional lecturer and author for the Arizona Dental Association and has been engaged as a consultant by the Arizona School of Dentistry and Oral Health. He is a highly sought after practice valuation expert with a unique ability to apply accurate analytic methods, as well as keep his "finger on the pulse" of what real-time values are for dental practices. He is the only dental practice broker in Arizona who is credentialed as a Certified Business Appraiser. Mr. Porter has successfully closed hundreds of dental practice transactions. On the topic of business valuations, he is repeatedly engaged by dentists to provide expert witness testimony at trial and has been retained as a subject matter consultant by some of Arizona's top law firms. He is also active in the local dental community and serves on the Board of Directors for the largest charitable dental foundation in Arizona, the Central Arizona Dental Society Foundation.

Matthew J. Milliron, CVA, MBA

Partner

HealthCare Appraisers, Inc.

Denver, CO

Area of Expertise: Healthcare Valuation and Consulting

Matthew J. Milliron

Matthew J. Milliron is a Partner with HealthCare Appraisers, the nation's leading provider of healthcare valuation consulting services in the areas of business valuation, compensation valuation, capital equipment appraisal, and real estate appraisal. His practice at HealthCare Appraisers focuses on providing commercial reasonableness and fair market value (FMV) opinions regarding healthcare provider compensation arrangements, primarily in the context of compliance with regulations such as the Stark Law, Anti-Kickback Statute, and private inurement doctrine. Mr. Milliron leads HealthCare Appraisers' Automated FMV Solutions service line, a web-based suite of applications that allows clients to quickly and cost effectively obtain FMV opinions for recurring provider compensation arrangements.

Mr. Milliron is a thought leader in healthcare valuation and is a frequent speaker and author on healthcare valuation topics. He brings more than fifteen years of healthcare industry experience, including: hospital service line planning, hospital-physician alignment, and payer strategy. Prior to joining HealthCare Appraisers, Mr. Milliron was a segment controller at a global health services organization. He began his career working with a national healthcare management consulting firm focusing on hospital-physician integration strategies and other strategic planning initiatives.

Mr. Milliron earned his Master of Business Administration and certification of Health Sector Management from the Fuqua School of Business at Duke University, and he completed his bachelor degree at Colorado State University with a major in economics.

Matthew Rizzo, CPA, CVA

Director

O'Keefe

Bloomfield Hills, MI

Area of Expertise: Litigation Consulting

Matthew Rizzo

Matthew Rizzo is a Certified Public Accountant and a Certified Valuation Analyst (CVA) with over 10 years of experience in financial consulting. He has a unique skillset by offering diversified practice areas. He is known as an expert in the fields of M&A, due diligence, accounting, valuation, litigation, and turnaround, to name a few. Mr. Rizzo has distinguished business development skills. He has an extensive contact list of top executives and politicians from tireless marketing efforts to sell the firm's services. He received the Emerging Leader award from the M&A Advisor in 2017 and is a member of the MICPA Emerging Leaders Task Force. Recently, he led a high-profile assignment quantifying economic damages in litigation. Also notable, he completed a turnaround assignment for a software company which led to a round of equity financing by a private equity firm. When engaged by the company, they were over six months behind in payroll taxes, debtors were calling, and they were hemorrhaging cash at an alarming rate. Employee morale was at a low with many employees fearing that the company would not survive. Mr. Rizzo reduced unnecessary overhead, reigned in the owner/president's personal spending from the corporate account, and shored up the delinquent payroll taxes all while terminating only a couple of insubordinate employees. Mr. Rizzo utilized a 13-week cash flow schedule to keep the company running on budget. His qualitative and quantitative approaches helped the financial viability of the company and made it palatable for a second round of equity financing.

Max Lummis, CPA, CFE, CVA

Managing Member

Lummis Consulting, LLC

Houston, TX

Area of Expertise: Business Valuation/Appraisal

Max Lummis

Max Lummis has proven to be an agile and dynamic leader of his consulting practice, and with client service delivery. Mr. Lummis and his team have collaborated on several M&A transactions, refinancing, and valuations of closely held businesses over the past few years. He is able to deliver excellent results that are clear, concise, and defensible. At a very young age, Mr. Lummis started his consultancy practice and immediately began working on some of the largest and most complex valuations in the USA. He is a great example of the next generation of dynamic leaders in the valuation industry and worthy of this recognition.

Nicholas L. Landera, CPA, CVA, CFE, AMLCA

Manager

Appelrouth, Farah & Co., PA

Coral Gables, FL

Area of Expertise: Litigation Consulting

Nicholas L. Landera

Nicholas L. Landera is a Litigation and Valuation Services Manager at Appelrouth, Farah & Co., where he provides diverse litigation support and consulting services, including: economic damage calculations, business valuations, and fraud investigations.

Mr. Landera has over 13 years of experience, including roles as an auditor, consultant, and financial expert for litigation related matters. He has been involved as an economic damage consultant in many of the largest catastrophes over the last decade, including multiple natural disasters and the 2010 Deepwater Horizon oil spill.

As a litigation consultant, he assists counsel and legal teams with expert testimony and trial preparation relating to matters including, but not limited to: personal injury, commercial disputes, and corporate malfeasance. As a valuation expert, his experience ranges from gift and estate tax valuation matters to business acquisitions and shareholder disputes.

Mr. Landera has a unique ability to add perspective and assist clients with understanding applications and circumstances specific to their case. He excels in creating models and has a creative ability to present results in a simplified way. He understands the challenge and resulting role forensic accountants have, which is not only to perform calculations, but to storyboard the process.

What would you consider to be the most important current issue facing the financial consulting profession?

One of the most important issues facing the financial consulting profession is the lack of public awareness regarding the authenticity of qualified professionals. Oftentimes, we are engaged by businesses or other service providers trying to resolve or mitigate issues that arose as a result of working with a self-proclaimed financial expert. As professionals, it is important to generate awareness and/or promote the boards and associations that promulgate the education and standards we follow in order to ensure quality products and services. Most importantly, maintaining integrity and objectivity is always key.

What would you consider to be the major growth areas in the financial consulting profession?

One of the major growth areas in the financial consulting profession is data analytics. This encompasses the development of technology and the accessibility of data, which affects each independent financial service and/or industry. It provides more information to properly advise clients, but also requires professionals to stay vigilant pertaining to the advancement of resources available to effectively deliver meaningful conclusions. This also creates a platform for professionals to specialize in areas which may not have existed in the past.

Nikanor I. Volkov, PhD, CVA

Assistant Professor of Finance, Mercer University

Principal, Volkov Consulting, LLC

Atlanta, GA

Areas of Expertise: Business Valuation, Forensic Economics

Nikanor I. Volkov

Dr. Nikanor I. Volkov is involved in both the practical application of business valuation and in the academic aspect of it. He teaches various classes on valuation at Mercer University in Atlanta, GA while also conducting academic research on the subject. He published several peer reviewed academic papers that look at firm value and the effect of various corporate events and decisions on valuation. His work has been published in such journals as the Journal of Corporate Finance, Quarterly Review of Economics and Finance, Global Finance Journal, and the Journal of Forensic Economics. He is a frequent speaker on the topic of valuation and other corporate finance and investments topics at academic and practitioner conferences.

Dr. Volkov is frequently retained as a testifying or consulting expert on litigation matters that require valuation of businesses and/or valuation of lost cash flows. He has worked on cases on both the plaintiff and the defense sides. Dr. Volkov is a member of the National Association of Certified Valuators and Analysts, American Finance Association, Financial Management Associations, Southern and Eastern Finance Associations, and the National Association of Forensic Economics.

What would you consider to be the most important current issue facing the financial consulting profession?

While business valuation certainly requires solid understanding and application of accepted methodologies, it also requires a personal touch in the form of a solid understanding of the underlying business, its assets (including human capital), and the environment that the business operates in. The focus on the analysis of financial statements alone is not sufficient to produce a strong and defendable valuation. We should put more emphasis on developing a new generation of professionals who are able to take a more comprehensive and open-minded approach to valuation.

What would you consider to be the major growth areas in the financial consulting profession?

The technology sector constantly provides significant new opportunities. The growth in the areas of digital assets valuation and valuation of data possessed by a company may be among the greatest potential growth areas. Additionally, the wealth transfer from the generation of baby boomers certainly provides for a significant growth in the valuation profession.

Pratik Shah

Co-founder

Knowcraft Analytics Pvt. Ltd.

Ahmedabad, India

Area of Expertise: Business Valuation

Building offshore units and re-engineering client processes

Pratik Shah

Pratik Shah co-founded Knowcraft Analytics with a team of three people and two clients. Under his leadership, the company grew to 90+ team members serving more than 15 clients. He has an extensive background in providing business valuation, transaction and advisory services for companies spanning technology, life sciences, and other industries. He has an expertise in re-engineering business processes, building teams, and business development. He has helped several of his clients transform their operations which has helped them achieve higher ROIs and focus on building their businesses.

Mr. Shah's rich technical experience in performing valuation for purposes ranges from 409A, purchase price allocations, ESOPs, portfolio valuations, sell-side advisory, gift and estate tax valuations, and goodwill impairment. He is a member of the Young Indian-Confederation of Indian Industry (Yi-CII), a prestigious business association in India that is instrumental in bringing changes in India's economic policy reforms. He is also actively involved in building NACVA's India Chapter, the Association of Certified Valuators and Analysts (ACVA), which is a not-for-profit organization focused on providing the finance professionals and business valuation professionals in India, access to quality training opportunities.

Before founding Knowcraft, Mr. Shah worked with organizations like MindTree, IQR Consulting, and EXL Services, and has held various positions in the valuation and analytics divisions of these companies.

Mr. Shah is currently pursuing a CVA from NACVA. He holds a master degree in commerce from Gujarat University, India and an MS in finance from ICFAI University, India. He has won various awards like Outstanding Performer, PAT on the Back, and Spot Awards.

What would you consider to be the most important current issue facing the financial consulting profession?

Striking a balance—with the advent of artificial intelligence and indiscriminate utilization of the technology to churn out robotic results, the companies often compromise quality for cost. It is only at a later point when they are big enough that they realize the importance of human analysis and of addressing the complexities. On the other hand, the valuation firms that believe in delivering the best to their clients struggle to balance the quality and the price.

What would you consider to be the major growth areas in the financial consulting profession?

One of the major growth areas in the financial consulting profession would be exploring and delivering value-added services to the client as against typical financial reporting/tax compliance reports, which are getting automated by market players. Automation of standard services actually opens up the opportunity for the valuation professionals to focus on more skill-based service offerings, where the subject matter experts can deliver highly customized solutions to their clients.

Another area of growth from the business standpoint is to leverage partnership with offshore units. This is not just cost-effective but also gives ample room to the business owners to focus on expansion and business development rather than execution. With the proliferation of usage of artificial intelligence, the relationship can work pretty seamlessly if the right partner is selected.

Rebecca A. Tiller, CPA, CVA

Partner

Tiller & Ketterman, LLC

San Antonio, TX

Area of Expertise: Business Valuation/Appraisal

Rebecca A. Tiller

Rebecca A. Tiller is a young professional that gives CPAs a good name. She is a frequent guest speaker on the subject of forensic accounting and business valuation for the San Antonio Bar Association. In addition to providing excellent forensic/business valuation services to the San Antonio business community, she dedicates her spare time to the various civic organizations. Ms. Tiller is an executive board member of San Antonio Young Professionals (SAYP), an organization dedicated to the mentoring of young professionals in the San Antonio area through business development and philanthropic outreach. In her free time, she volunteers at organizations such as San Antonio Stock Show and Rodeo, The Ronald McDonald House, and Special Olympics.

What would you consider to be the most important current issue facing the financial consulting profession?

The most current, pressing issue that I am facing in my practice is finding young professionals to assist me with my valuation projects. Students should be made aware that there are other options for them beyond the traditionally promoted tax and/or audit career paths. The valuation profession needs to bring awareness to the college/university students of the great potential and opportunities that a valuation profession can afford them.

What would you consider to be the major growth areas in the financial consulting profession?

In my practice, I am seeing multiple examples of my parent's generation looking to retire. They are needing help in preparing a transition plan and obtaining a realistic value for their businesses. This is an area of work that should naturally fall to business valuation professionals and is a great opportunity for us to step up and contribute to a generation that has worked hard and deserves a right to a fair and comfortable retirement.

Rob Kester, CPA, ABV, CFF

Principal

Blue & Co., LLC

Louisville, KY

Area of Expertise: Business Valuation/Appraisal

Rob Kester

Rob Kester has over 14 years experience in the busienss valuation and forensic accounting field, including the areas of valuation and support to attorneys in the area of litigation, including expert testimony and case consultation. He has given back to the profession by serving as a mentor to individuals outside of the firm wanting to begin careers in the valuation/forensic field, as well as students interested in accounting.

Mr. Kester is the current chair of the Valuation and Forensic Committee of the Kentucky Society of CPAs. He is a frequent author and presenter nationally on valuation and forensic topics. He is also very active in the philanthropic community currently serving as president of the Board of Directors for the Carriage House and on the advisory board for the Junior League. He was a former member of the Finance Committee for the Center for Women and Families and served on the Board for the ALS Association.

Robin M Singh, Ms.(Law), MBA, CFE, CCEP-I, HCCP

Ethics, Compliance, and Anti-Fraud/Anti-Corruption Leader

Abu Dhabi, United Arab Emirates

Area of Expertise: Other

Robin M. Singh

Robin M. Singh set up the Ethics and Compliance Department for the complete Health System for the state government (11 Hospitals, 60+ clinics, and 23,000 staff). Due to lack of local regulations or guidance in the field of compliance in the region, he developed and rolled out an ethics and compliance program and related anti-fraud/corruption program and compliance policies for 11 business entities across the region, modeled after the seven elements of the Office of Inspector General at Health and Human Services, USA. Mr. Singh launched the first-ever external whistle-blower helpline for all hospitals and clinics that were geographically spread out. He further established the concept of "compliance liaisons" (i.e., healthcare professionals chosen as compliance champions), across the entities and sub-entities. Even after lacking regulations towards the protection of whistle-blowers in the region, he implemented and achieved support for the management towards the anti-retaliation policy, putting the culture of ethics over fear and raising the usage of the helpline. Mr. Singh developed electronic channels and data points for consistent communication with employees and the management, including dashboards for the c-suite, intelligent electronic declarations, and system-based situations of individuals, and interactive e-trainings for staff. He is looking to digitize the ethics and compliance work environment and also launch a first-ever scenario-based mobile version of the standards of conduct.

Mr. Singh was recognized as the Smart Health Top 50 Leaders in the Middle East for ethics, compliance, and carrying out complex fraud investigations in the healthcare domain.

Mr. Singh, has authored more than 20 papers/articles across various international journals and magazines, such as: Thomson Reuters, Fraud Magazine by ACFE, Society of Corporate Compliance and Ethics (SCCE), Healthcare Compliance Today (HCCA), Law360, Asia Mena Counsel, compliancetoday.com, navexglobal.com, etc., and has presented in multiple conferences across the jurisdictions.

Ryan F. Howell, MBA, JD

CEO

Rubicon Law

Denver, CO

Area of Expertise: Mergers and Acquisitions

Ryan F. Howell

Ryan F. Howell is a corporate attorney and the founder of Rubicon Law. Prior to Rubicon, he worked as in-house counsel at a private equity firm and on the founding teams of several venture backed startups.

Mr. Howell's practice focuses on representing emerging companies. He has acted as outside general counsel for hundreds of startups in industries ranging from software to healthcare. He advises startup clients on all matters from startup to exit, including: formation, capital raising (including debt and equity financings), commercial transactions, and M&A.

Shaton C. Menzie

Associate/Intellectual Property Attorney

Womble Bond Dickinson (US) LLP

Atlanta, GA

Area of Expertise: Litigation Consulting

Shaton C. Menzie

Shaton C. Menzie litigates intellectual property cases involving a wide range of cutting edge technologies. Ms. Menzie's litigation practice ranges from managing pre-litigation investigations and running worldwide discovery, to identifying validity and non-infringement arguments, and working with expert witnesses. Notably, from a finance perspective, Ms. Menzie is skillful in guiding damages cases involving responsibilities such as determining reasonable royalty rates, evaluating lost profits, and assisting expert witnesses in the development of financial damages positions.

Ms. Menzie also advises businesses on trademark, copyright, and general intellectual property law issues. She regularly lectures at legal and corporate seminars aimed at educating entrepreneurs, graduate students in the science, technology, engineering, arts, and mathematics fields, fellow lawyers, and law students on the importance of intellectual property law, branding, protecting, and financing business, research, and creative assets. Her advising helps small businesses learn how to best allocate assets to successfully break into the market.

Ms. Menzie gives freely of her time in the community. She co-chairs the Intellectual Property Section of the Georgia Association of Black Women Attorneys and the Georgia Bar's Committee to Promote Inclusion in the Profession. She recently served as logistics chair for the Leadership Institute for Women of Color Attorneys, Inc.'s Annual Leadership Conference. As a member of the Atlanta Chapter of Jack and Jill of America, Inc., Ms. Menzie helps lead fundraising efforts resulting in over $300,000 donated to various charities supporting women and children within the last three years.

What would you consider to be the most important current issue facing the financial consulting profession?

As is the case in many industries, the rising use of technology is a really important issue facing the financial consulting profession, and in particular the legal side of this profession. As clients continue to request that law firms build technology into its processes in order to bring costs down, lawyers must think about how we can do so aptly without sacrificing quality of our services. Issues such as built-in bias, missed calculations, and an inability to consider nuanced context are the weaknesses in technology that we as lawyers are incredibly well-equipped to positively impact in our cases, where large costs are at stake. It is really our job, then, to educate our clients on that value-add that we bring to the table, and will always bring to the table, despite our ability to employ technology in a meaningful way.

What would you consider to be the major growth areas in the financial consulting profession?

I believe that there is an abundance of growth that can happen in this profession by expanding from a diversity point of view. There are communities that have been long overlooked that are beginning to use this age of access and technology to explode in so many professions. The financial consulting profession must catch-up! This certainly applies to the legal aspect of the profession, as well. Not only do these communities need access to our professional knowledge and resources as customers, there is also a great need to diversify the profession itself, so those communities can be serviced by our peers and colleagues who bring a related point of view to their matters. This is an exciting time to be in all industries as we grow and expand, and I believe there is a solid business case for seeing diversity as a necessary and worthwhile growth area.

Shaun McGehee, MBA

Director

Prairie Capital Advisors

Oakbrook Terrace, IL

Area of Expertise: Business Valuation/Appraisal

Shaun McGehee

Shaun McGehee is a director at Prairie Capital Advisors with 15 years of extensive experience advising middle market companies, shareholders, and trustees on ESOP transactions, fairness opinions, leveraged buyouts, capital raising, mergers and acquisitions, and other strategic advisory engagements. Mr. McGehee has a diverse background executing transactions in manufacturing, food and beverage, distribution, industrial products, financial and business services. His success is attributed to his enthusiasm, leadership, and passion for providing value to his clients and partners.

Mr. McGehee is a regular speaker at conferences and has led numerous technical webinars and seminars on leveraged buyouts, mergers and acquisitions, ESOP transactions, and corporate valuations for ESOP businesses. He provides mentorship and guidance to Prairie's analysts and industry partners and prospects as a financial advisor. Since joining the firm, Mr. McGehee has contributed in growing the Prairie brand and continues to be a part of the strategic success of the company by driving internal initiatives for the project management teams and providing educational content for his peers.

Mr. McGehee holds a Master of Business Administration with a concentration in finance from Loyola University Chicago's Quinlan School of Business and a bachelor of science degree in business administration with a concentration infFinance from Roosevelt University. Mr. McGehee is a husband and father of three young boys. For the last six years, he has volunteered as part of a group that holds an annual charity event that raises money for the Midwest Shelter for Homeless Veterans in Wheaton, IL.

Sonia Singh

Senior Manager, CohnReznick Advisory

CohnReznick LLP

Bethesda, MD

Area of Expertise: Other

Sonia Singh

For the last seven years, Sonia Singh has been a high-performing employee and incomparable role model at CohnReznick, while providing invaluable insight and growth to the valuation profession and her CohnReznick clients. Ms. Singh is a licensed real estate appraiser in multiple states and obtaining her MAI designation this year, improving her knowledge of highest and best use concepts, her technical proficiency in solving complex valuation challenges, and her abilities as an evaluator of real estate transactions. Her experience encompasses many real estate property types and reporting requirements, including: FIRREA, FASB, IASB, and IRS. She has singularly contributed to enhancing CohnReznick's capabilities in bankruptcy court and zoning law matters. Leveraging her unique actuarial background, Ms. Singh has elevated the firm's modelling of complex healthcare property ownership structures to help illuminate debt/income and lease coverage ratios for federal courts, resulting in millions of dollars in recovered credits for clients. She has also transformed the firm's real estate impact studies, using statistical analyses to confirm measurement of impact by a pre-supposed deleterious use adjacent to sensitive property. Ms. Singh's work has enhanced testimony in the zoning siting process for new renewable energy projects in multiple states, and in the evaluation of impact by transmission lines on residential property. Ms. Singh's future is bright with her already extensive track record of successful domestic and international projects. The advances she has brought to the valuation industry have significantly elevated the detail and reliability of valuations for courts, federal and state agencies, and CohnReznick clients.

Thomas Smale

Founder

FE International, Inc.

New York, NY

Area of Expertise: Exit Planning

Thomas Smale

As the founder of FE International, Thomas Smale created the category of M&A advisory for online businesses. He began building and selling online companies in the early 2000s. When he proved to have a natural talent for increasing the value of these businesses, this became his full-time career when he founded FE International in 2010, growing the business with zero funds from the ground up to hundreds of millions of dollars in closed deals today. Since the company's founding, FE International has expanded exponentially; now boasting offices in New York, Boston, London, Singapore, as well as other regional offices worldwide. Mr. Smale specializes in advising on the exit strategy of SaaS, e-commerce, affiliate, and content businesses, and has also consulted hundreds of internet entrepreneurs on growth and business development. Using FE International's proprietary valuation model as a foundation for determining a company's worth, Mr. Smale has directly helped hundreds of digital entrepreneurs successfully increase the value of their businesses. As a thought-leader in the space, Mr. Smale is a renowned speaker and travels to dozens of industry conferences around the world each year to share his knowledge and expertise with entrepreneurs. He is frequently interviewed on podcasts, blogs, and industry publications on the subject of online business valuation, strategy, and exits.

Tyler Wright

Consulting Director

Moore Colson CPAs and Advisors

Atlanta, GA

Area of Expertise: Financial Forensics

Tyler Wright

Tyler Wright has dedicated himself to the art of forensic accounting since leaving audit at KPMG at the start of his career. He has handled forensic investigations at one of the world's largest consumer products companies as well as small and medium-sized boutique and accounting/consulting firms. Mr. Wright is skilled, not only in handling cases in civil state courts, but also cases in federal courts. He has been an expert witness in numerous cases, large and small, and diligently helped his clients settle their case before they headed to the unknown of a jury or bench trial. He has been an active board member of the Association of Certified Fraud Examiners chapter and has regularly spoken on forensic topics for legal and other groups. He constantly mentors younger staff and helps guide others at the firm when they become involved in a forensic or litigation matter. He is also an active board member of a charitable organization where he utilizes his forensic and litigation support skills to help those who could not normally afford such assistance. Overall, Mr. Wright has positioned himself in the business community as a respected and trusted expert who can be counted on to help his clients and others in their hour of need.

Upasak B. Shah

Business Leader

Knowcraft Analytics Pvt. Ltd.

Ahmedabad, India

Area of Expertise: Business Valuation

Building offshore units and thought leadership to offshore teams

Upasak B. Shah

Upasak B. Shah has an extensive background providing business valuation, transaction and advisory services for companies spanning the technology, life sciences, and various other industries. His unique skill in solving complex problems in valuations and training new age professionals has helped to create a pool of talented valuation individuals in India, which enabled clients to scale up their business.

At Knowcraft, Mr. Shah leads training, technical teams, and business development. He also plays a key role in building additional services and expand the existing service portfolio.

Mr. Shah has performed valuations for hundreds of privately held businesses and a handful of publicly traded companies for a variety of purposes, including mergers and acquisitions, gift and estate taxes, 409(A) compliance, purchase price allocations, ESOPs, mark to market for large portfolios, embedded derivatives, intellectual property, complex securities, and goodwill impairment.

Mr. Shah has assisted clients in engagements relating to strategic advisory and financial modeling, primarily in life-sciences space. It included projects with large pension funds to navigate on deals involving investments for royalty streams, helping a publicly traded company to strategize on buying pre-clinical vs. clinical assets vs. in-house R&D, and several more.

Mr. Shah believes in giving back to our society and the industry. He has currently focused on building the Association of Certified Valuators and Analysts™ (ACVA)—NACVA's India Chapter. ACVA is the first and only organization in India to be associated with a globally recognized professional body for valuations and is a Registered Valuers Organization (RVO) registered with the Insolvency and Bankruptcy Board of India. The purpose of ACVA is to provide the finance professionals and business valuation professionals in India access to quality training opportunities, NACVA's international network of professionals, and comprehensive databases and libraries to assist them in performing their work.

What would you consider to be the most important current issue facing the financial consulting profession?

In the current scenario, the valuation consulting profession has become too fragmented, and with AI/software automation, the core behind a true and a fair valuation is defeated. Further, clients have become too price-sensitive so the legitimate consulting firms are finding it difficult to offer the quality service at a price point offered by fintech firms.

What would you consider to be the major growth areas in the financial consulting profession?

The biggest growth area in the financial consulting profession is ensuring the accountability of the valuation opinion on the appraiser. This will boost the demand for valuation professionals, both in the consulting firms and the audit firms, as fintech firms will require quality consulting professionals to support their product offering.

William R. Kleinschrodt, Jr. CPA, CVA, CFC

President

Transworld Business Advisors of Mobile

Mobile, AL

Area of Expertise: Mergers and Acquisitions

William R. Kleinschrodt, Jr.

After serving over eight years in the professional services and staffing industries, including five years with Wilkins Miller CPAs, William R. Kleinschrodt, Jr. founded DeepWater Horizon Support Services, Inc., a BP claims consulting business, assisting more than 250 businesses with over $100 million in lost profit claims. Dating back to his early CPA years, Mr. Kleinschrodt developed a passion for meeting business owners and providing valuation services which naturally led him to pursue a M&A advisor/business brokerage opportunity nearly three years ago. Mr. Kleinschrodt acquired Transworld in 2018 with the mission to build the most professional and respected business brokerage and M&A advisory team in the Mobile and surrounding communities. He still maintains his CPA, Certified Valuation Analyst, and Certified Franchise Consultant credentials, as well as being a licensed commercial realtor. Mr. Kleinschrodt primarily serves each of the Transworld Brokers in whatever capacity is needed to support them and ultimately deliver the best service to their clients.

What would you consider to be the most important current issue facing the financial consulting profession?

Over-reliance on technology. In an increasingly connected world, many advisors (including business brokers) are allocating way too much time and focus on internet and social media platforms rather than regularly getting front and center with prospective clients and buyers. Achieving a delicate balance of technology, combined with personal interaction, is a critical value component that many consultants (especially the millennial generation like myself) are frankly very bad at managing. Quality deliverables and outcomes are not synonymous with quality service and experiences. Technology or the over-reliance on technology tends to lead to an outcome-based value proposition that can severely discount the human element of the consulting service, which is managing the entire process and the experience of the client. No matter how effective you are with technology, it is human nature to question the value of what you cannot see. Millennial-generation consultants, myself included, need to close our laptops and prioritize getting on the client's battlefield more often.

What would you consider to be the major growth areas in the financial consulting profession?

Specialization
Buy-Side Due Diligence
Exit Planning for Boomers
Exit Planning for Serial Entrepreneurs

In my opinion, specialization is a major growth avenue for any experienced consultant. With respect to Transworld's primary service offerings of business brokerage, M&A advisory, and franchise consulting, being a generalist is not necessarily career suicide, but we see major growth opportunities in building a diverse team of advisors that enable us to capitalize on core competencies or unique skillsets that can eventually allow for us to specialize in a particular industry, segment of the market, or even in a particular role within a project or deal team. It is important to maximizing our growth and deal throughput by leveraging people's talents and specific strengths, then fostering a team approach by cross-selling and inserting personnel in appropriate functions and roles.
National Association of Certified Valuators and Analysts
www.NACVA.com
Consultants' Training Institute
www.theCTI.com
5217 South State Street ▪ Suite 400 ▪ Salt Lake City, Utah 84107 ▪ Tel: (801) 486-0600 ▪ Fax (801) 486-7500