Decide, make a move, arrive, empty your vessels, and brace for impact by connecting with a global network of peers and mentors who make a living by unearthing, defining, and defending value. NACVA's attendees are the trailblazers who thrive by intelligently answering the question: what is the value?

This is an opportunity to come, engage, and mingle while experiencing the carefree fun Las Vegas has to offer. We say, "what you learn in Vegas, is yours to take with you."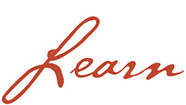 Staying at the forefront of developments and broadening one's expertise demands a pursuit of knowledge. With over 50 sessions planned, this year's conference will provide an exciting learning opportunity for all who attend to hear from some of the most renowned speakers in the business valuation and financial litigation field while connecting and learning from other valuation and consulting professionals in attendance.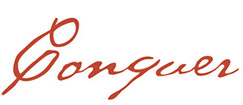 The road to professional success is paved with obstacles, fears, and challenges that must be conquered. for some, the next conquest may be getting a big raise next quarter, making partner, or qualifying as an expert. Others conquer smaller but equally as important areas, like overcoming a fear of speaking in public or earning their first professional credential. For nearly three decades, NACVA has armed thousands of financial professionals with the technical knowledge, intellectual capital, and opportunities to overcome these challenges and achieve professional success.
We invite you to come join the industry's leading analysts from around the globe and learn from masters of the financial profession to acquire the attributes needed to conquer the next stage of your professional career.